Chinese manufacturing giant, Xiaomi, has been in the smart band business for four years now and all its products so far have been accepted by the market. Recently, Xiaomi released the third generation of its Mi Band lineup – Xiaomi Mi Band 3. This smart band with a refined design still has an attractive price of 169 yuan ($27). As of now, many global retailers like Gearbest and Geekbuying already has this band listed for as much as $49.99. The Xiaomi Mi Band 3 officially ships today and the manufacturer has revealed that it has over 600,000 pre-orders for this device.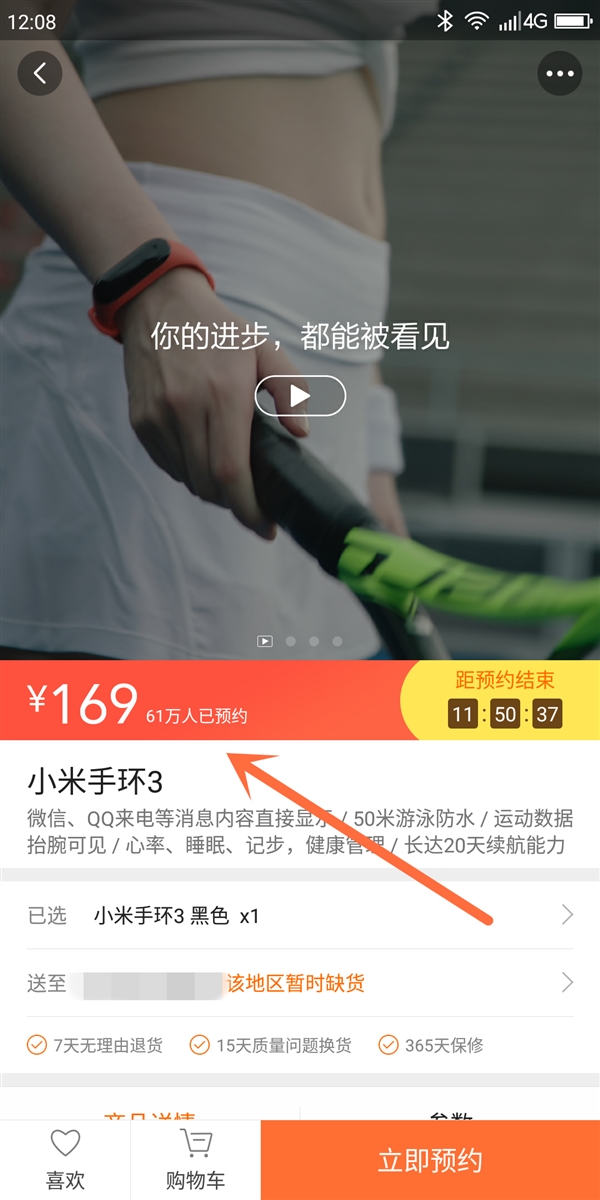 The Xiaomi Mi Band 3 still uses the usual wristband design style but this time, the strap is quite solid and tight to prevent falls. It comes in three colour variants which include red, black, blue. This band is equipped with a new 0.78-inch OLED touch screen with a display resolution of 128 x 80 and the screen can display 24 Chinese characters.
The Xiaomi Mi Band 3 supports pedometer, heart rate monitor, weather monitoring, find phones function and other functions. In addition, Mi Band 3 also supports step counting, sleep monitoring, heart rate monitoring, call reminders, screen unlocking, vibration alarm, sedentary reminder and other functions.  At the same time, this device comes with wrist lift to wake screen.  This feature is also present in the Mi Band 2 but there is a modification. In the Mi Band 2, the wrist lift function displays just time but in the Xiaomi Mi Band 3, it shows WeChat, QQ, SMS, incoming calls, and other features.
The Xiaomi Mi Band 3 is made from body-friendly materials, the bracelet body is bi-colored and bite-synthesized. After 2000 disassembly and 2000 assembly tests, the firm lock is not easy to lose. It comes with 50 meters waterproof thus it can be used for swimming and surfing. Xiaomi Mi Band 3 is built with a 110mAh battery which offers  20 days+ battery life (normal use for message display, sports secondary screen function, step counter, alarm clock and other functions). Additional sports secondary screen function like constant heart rate monitoring may consume more power.